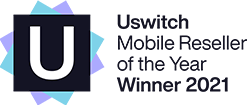 Free Delivery
Delivered 7 days a week.*
1-Month Free Insurance
Available on mobile phone deals.*
UK Customer Support
Available 7 days a week.
Best Lebara SIM Deals
Low cost SIM deals with lots of data.
Lebara SIM only deal benefits
If you've gotten to know and love your mobile, there's no reason you have to part with it just yet. Opt for one of our Lebara SIM only deals today, eagerly await its delivery, pop it in your current mobile and voila!
Lebara have a number of perks that make it the perfect network for you.
roll with it
Commitment-phobes will be thrilled to learn that Lebara offer no strings attached deals. With their 30 day rolling plans, you can change or cancel your deal any time you want to. How's that for a perk?
---
no nasty surprises
With Lebara, your funds are safe and sound. At the end of the month, you can count on Lebara to keep your bill nice and easy. You'll pay for the bundle you signed up for and Lebara promise not to throw any nasty surprises or bill shocks in your path.
---
zero credit checks
Lebara put their total trust and faith into you – their customer. Unlike other networks, they don't carry out credit checks before letting you enjoy your SIM only deal. This takes away the stress of failing any checks and lets you enjoy a quick and easy sign up.
---
5G at no extra cost
Vodafone are the manpower behind Lebara and offer a reliable and fast network. Get only wherever you are with 98% coverage. They've even thrown in 5G at no extra cost, meaning you can leave the lag and buffer you hate in the past where it belongs.
Find the perfect SIM Only deal for you
General
All pay monthly offers subject to security and credit check. Charges will apply for paper billing. Charges may also apply for non-Direct Debit payment. Promo codes cannot be used in conjunction with any other offer. Full Legals.
RPI+/CPI
Each year, your Pay Monthly airtime tariff will be adjusted according to a Fixed Annual Price Change (Three), RPI+ (O2) or Consumer Price Index (Vodafone) rate of inflation. Your bill will be adjusted in April by 4.5% (Three), or the rate announced in January (Vodafone) and February (O2) that year (plus 3.9% on O2, Vodafone).
Products
All products bought on our website are provided by ourselves, not the network, and are subject to our full T&Cs.
Cashback
Unless otherwise stated, cashback incentives are provided by ourselves and not the Network provider or third-party. Full details are in our T&Cs.
Data Speeds
Advertised 4G and 5G speeds are available in selected areas. Exact speed depends on location and number of users. Check coverage using the link in the shopping basket before buying.