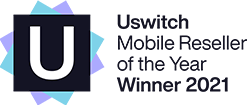 Free Delivery
Delivered 7 days a week.*
1-Month Free Insurance
Available on mobile phone deals.*
UK Customer Support
Available Monday to Saturday.
Best Voxi Sim Only Deals
Low cost SIM deals on Voxi with lots of data.
Voxi SIM only deal benefits
If you love your current mobile phone and aren't really looking for something new, a SIM only deal is definitely the way to go. With shorter contract periods to choose from and lower monthly bills, opting for a SIM only deal is certain to save you some dosh. When you opt for a Voxi SIM only deal, you'll be able to choose from a selection of flexible monthly plans that give you so much for your money. Whether you're a heavy data user or love a holiday, Voxi have got you covered.
stay flexible with Voxi
Voxi have a number of flexible plans that put you in charge. You can change, pause, or cancel your plan whenever you choose, just by using your online Voxi account. This gives you the peace of mind if say your financial situation changes or you decide the deal isn't for you.
---
feel at home with Voxi
A Voxi SIM only deal will have you feeling like you're at home, even when you're miles away. If you love nothing more than packing your suitcase and jetting off to Spain or France, a Voxi SIM only deal will let you enjoy your phone at no extra charge. The only catch is that your holiday destination must be in the EU.
---
stay sociable with Voxi
This is one for the avid social media users. A Voix SIM only deal delivers a huge perk that'll have you grinning from ear to ear. You can wave goodbye to waiting for WiFi so you can catch up on your socials as Voxi lets you tweet, snap, post and scroll on the most popular social media apps without using up your mobile data. Enjoy unlimited use of Facebook, WhatsApp, Snapchat, Twitter, and Instagram all for no extra cost!
Find the perfect SIM Only deal for you
All pay monthly offers subject to security and credit check. Charges will apply for paper billing. Charges may also apply for non-Direct Debit payment, unless on the EE network. Promo codes cannot be used in conjunction with any other offer. Full Legals.
† RPI+/CPI Price Increase - Each year, your Pay Monthly airtime tariff will be adjusted according to a Fixed Annual Price Change (Three), RPI+ (O2) or Consumer Price Index (EE, Vodafone) rate of inflation. Your bill will be adjusted in March (EE) or April (O2, Three, Vodafone) by 4.5% (Three), or the rate announced in January (EE, Vodafone) and February (O2) that year (plus 3.9% on EE, O2, Vodafone).