speedy 5G tech
Buckle up people, things are about to get fast. The Samsung Galaxy A42 5G boasts Samsung's super-speedy 5G tech and it's going to revolutionise your mobile experience. You can kiss goodbye to any buffering or lag and download your favourite shows in no time.
Long train commute? Partner hogging the TV? Don't you worry, with this phone you can enjoy higher-quality streaming in an instant.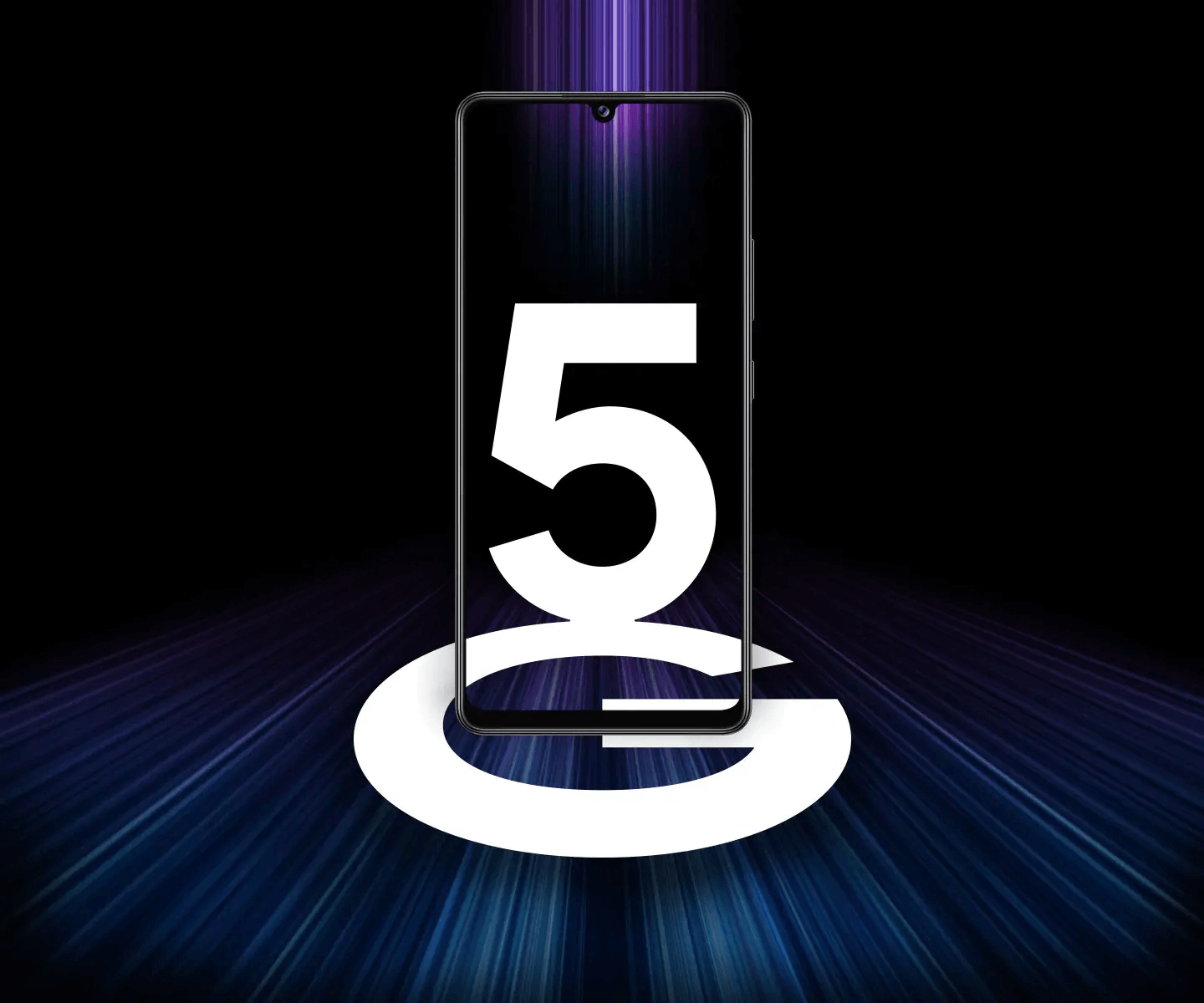 If you're someone who has gamer in their Twitter bio or online dating profile, you'll be sat there thinking, what about me? This phone guarantees more-responsive, and smoother gaming, meaning you can challenge your opponents and bring home the trophy.
---
mind-blowing display
Prepare to have your socks knocked off. Opt for the Samsung Galaxy A42 5G and immediately get an unlimited cinema ticket to all your favourite shows – it might just be the best investment you make all year.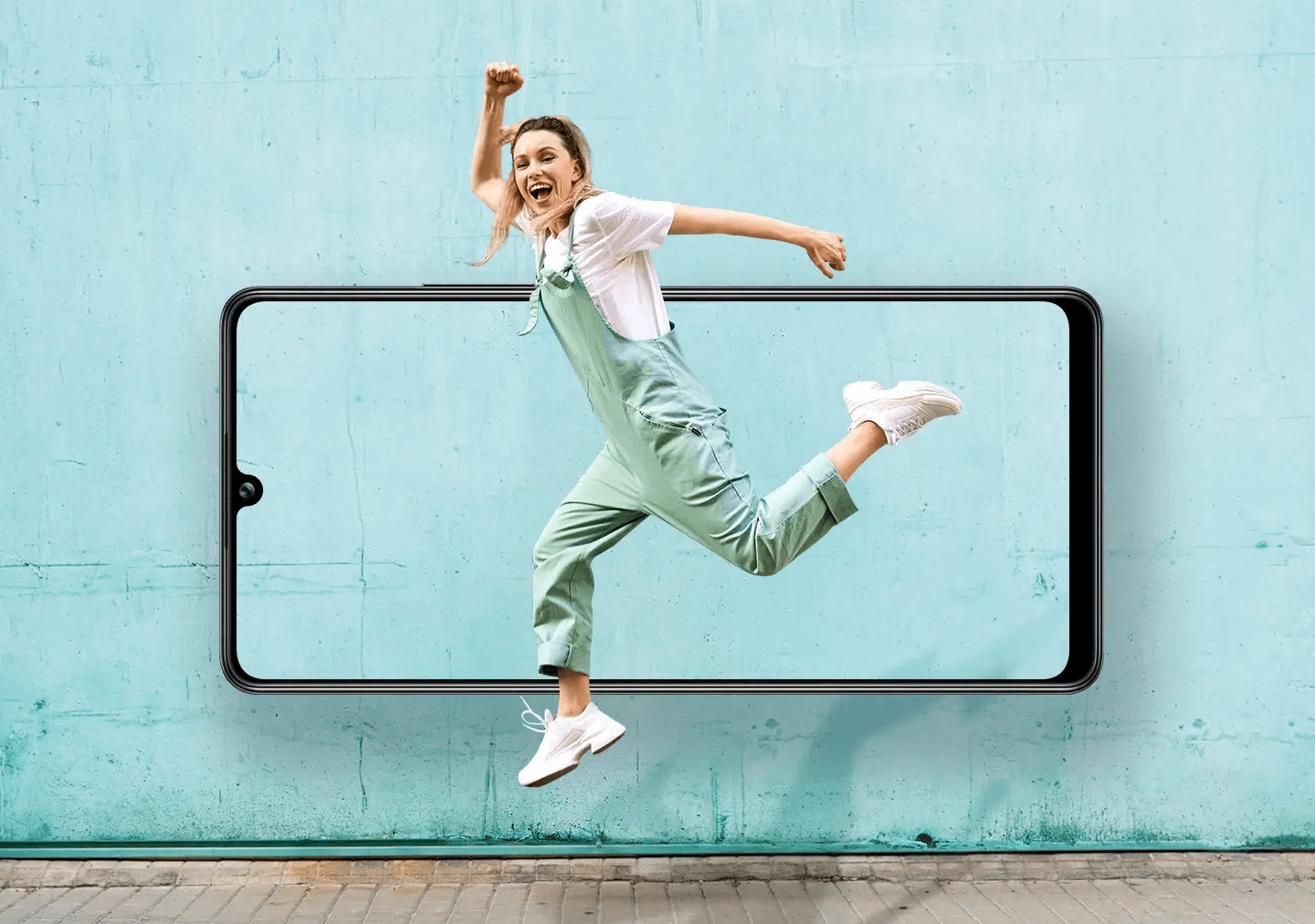 Packing a huge 6.6-inch Infinity-U display, with top AMOLED tech, every bit of content you watch is crisper, clearer, and sharper than ever. You'll be able to see your favourite movie stars like never before and it'll have you asking questions like, has Brad Pitt always had that birth mark?
---
sleek design
You want a phone that not only looks the part but feels the part and the Samsung Galaxy A42 5G is exactly that. Despite being one of the more affordable members of the Samsung family, this phone has a premium-looking design that'll have everyone thinking you paid the big bucks.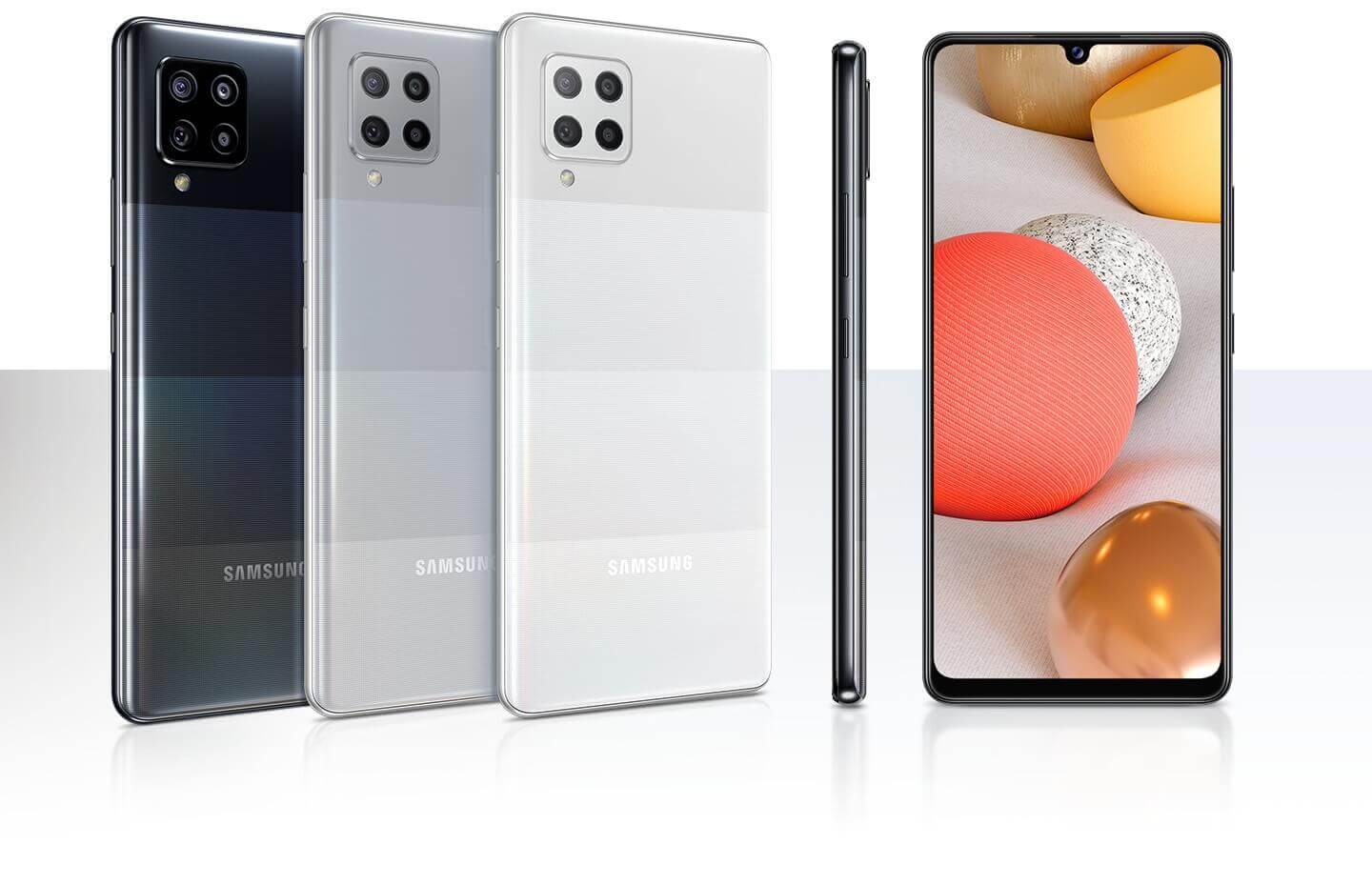 Its refined curves make holding it super-comfortable and make for easier screen navigation. Its holographic pattern and gloss finish make it eye-catching from all angles. The only thing left to decide is which colour you fancy, and you've got the choice of three. Will it be Prism Dot Black, White, or Grey?
---
quality quad camera
We're all guilty of whipping out our phones and snapping pictures of everything we can, so why not opt for the Samsung Galaxy A42 5G and make the most of four incredible camera lenses. We'll kick things off with the whopping 48MP main camera which gives you super-high resolution and clarity.
For those big birthday celebrations or countryside walks, you'll want to switch to the 8MP ultra-wide lens. This camera is beyond fancy and lets you see almost as much as you would with your own eyes.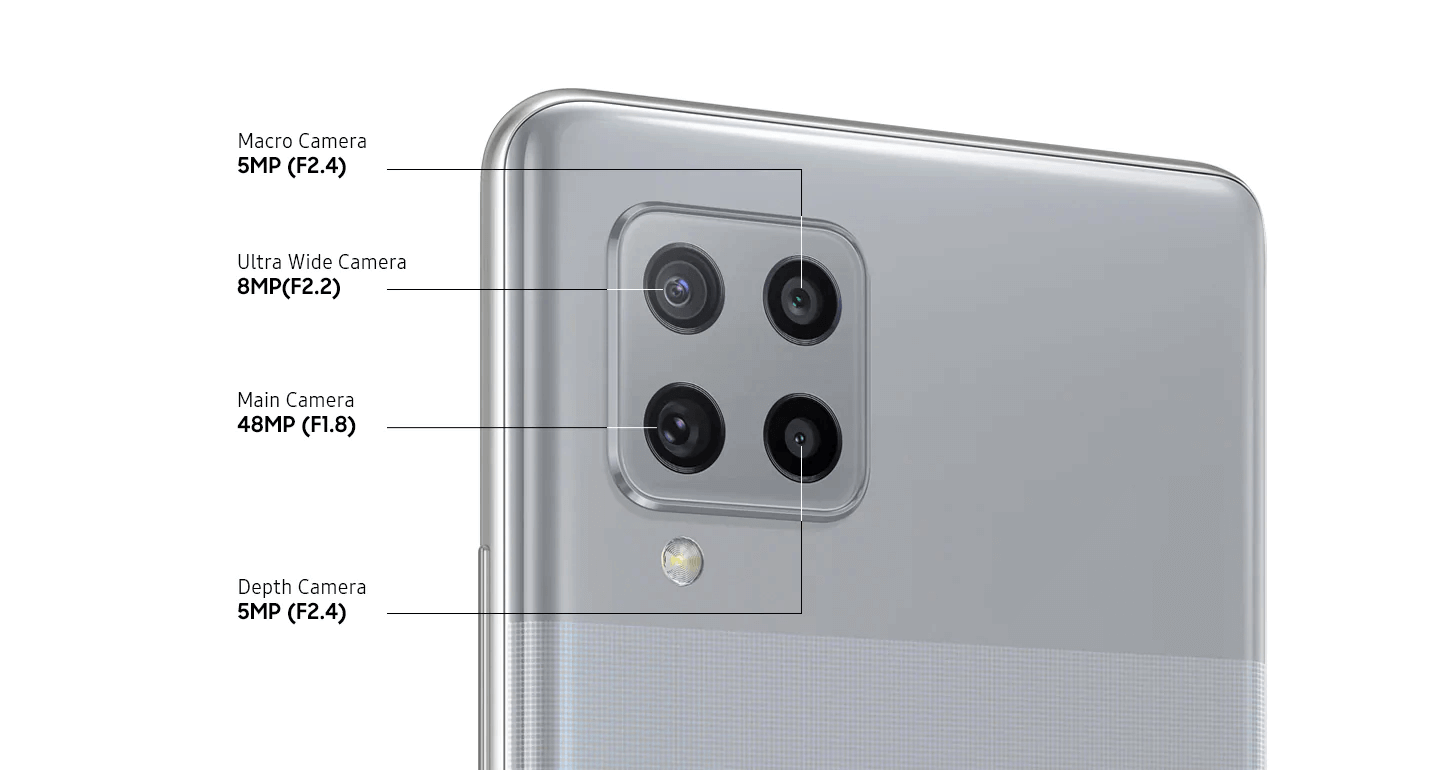 For those of you who laugh in the face of personal space and love to see the details up close, the 5MP macro cam is perfect. It'll define those smaller details that some phones might miss, but not this one. The 5MP depth camera is where the magic happens. It lets you fine-tune the background blur, making your photo subjects the centre of attention – it's great for portraits.
Speaking of centre of attention… The Samsung Galaxy A42 5G has a 20MP front camera that delivers perfect selfies. Combine this with live focus and you've got yourself a camera good enough for even the top influencers!
---