iPhone XR Deals, Features and FAQs
Find out all you want to know about iPhone XR. If you are Apple hungry, then the fantastic Apple iPhone XR deals give you plenty to get excited about.
Fancy yourself as a bit of a photographer? The iPhone XR puts studio-like effects in your palm, and you can shoot all of the scene, with the wide-angle lens. Screen, battery, and security all get top marks.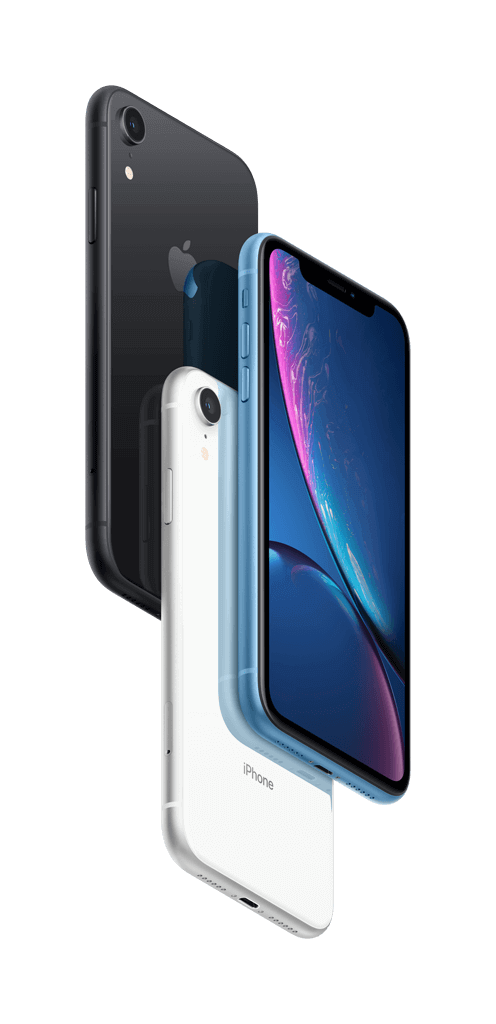 iPhone XR Features
Is the camera good on iPhone XR?
Shockingly, there are plenty of cheap iPhone XR deals because the camera is so ridiculously good. The 12MP camera captures scenes as extensive as those shown off on your widescreen TV.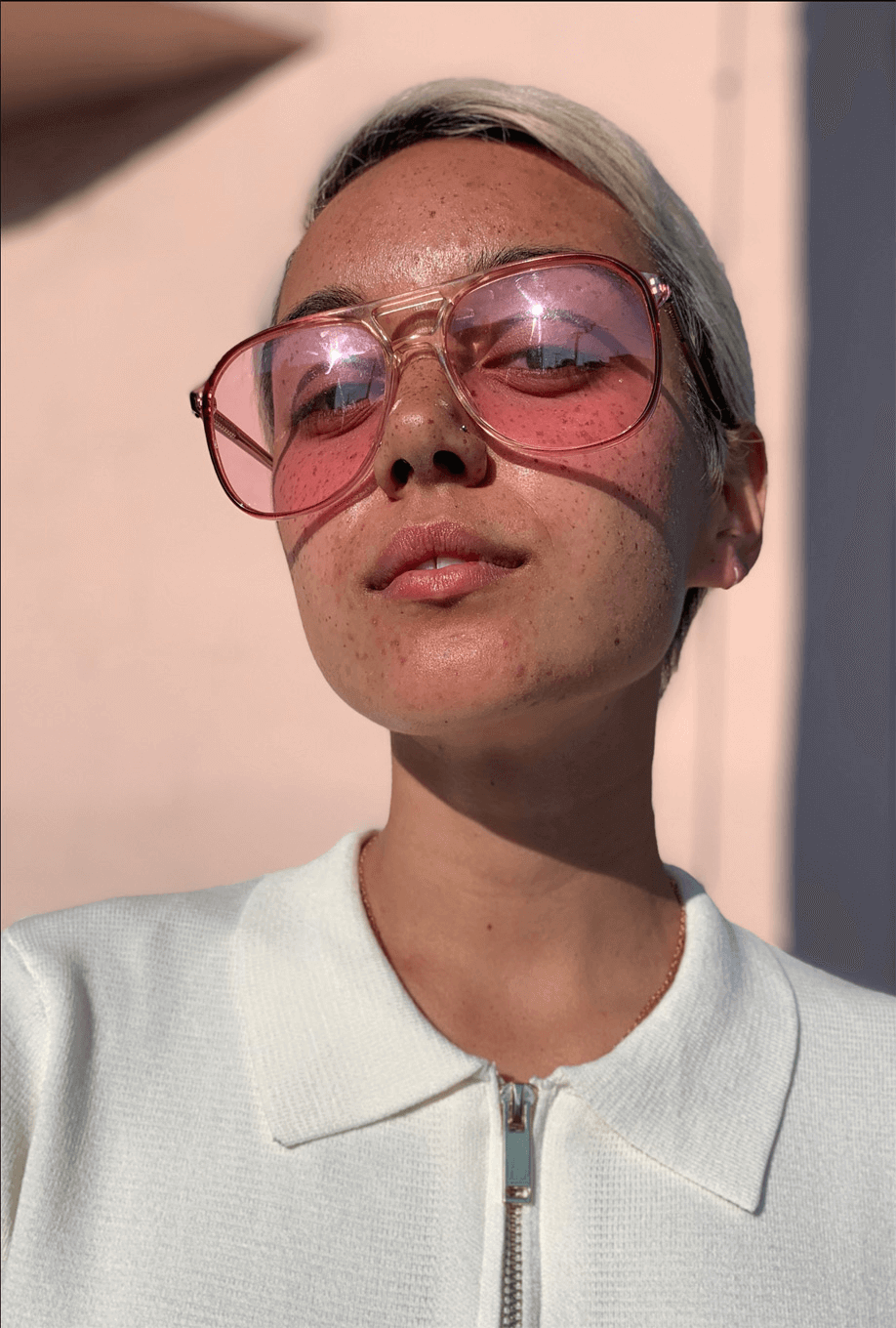 We all know that bigger is better, and the new and larger camera sensor proves this mode of thinking. The sensor's size doesn't mean it can take photos of big people, but rather it catches more light, ideal for taking pictures in the dark. Smart HDR tech enhances every scene, night or day, to bring out shadows, highlights, and detail.
Let's talk about portraits and selfies. You can shoot your friend and family and give the photos the works by adding lighting effects and by adjusting the depth of the photo, to provide them with cool-looking blurred backgrounds. You can look just as good with the iPhone XR's 7MP wide selfie lens and six Portrait Lighting effects.
We shouldn't forget video, and Apple hasn't either. You can record at 4K quality, which is 4x better than Full HD, with stereo sound, and take 8MP photos at the same time. If you would like to record something that happens faster than your eye can see, then switch to slo-mo mode.
Is the iPhone XR battery good?
Yes. The battery in the iPhone XR will let you listen to music for up to 65 hours. You likely spend more time browsing the internet or on social media, and you can do this for around 15 hours.
What screen does the Apple iPhone XR have?
iPhone XR delivers that illustrious all-screen look with a 6.1" HD display. Thousands of pixels bring out every detail, and the text is sharp, so it's easier to read. More often than not, it is cloudy in the UK, but when the rays of British sunshine come out, this Apple phone has a screen brightness that ramps up to keep everything visible.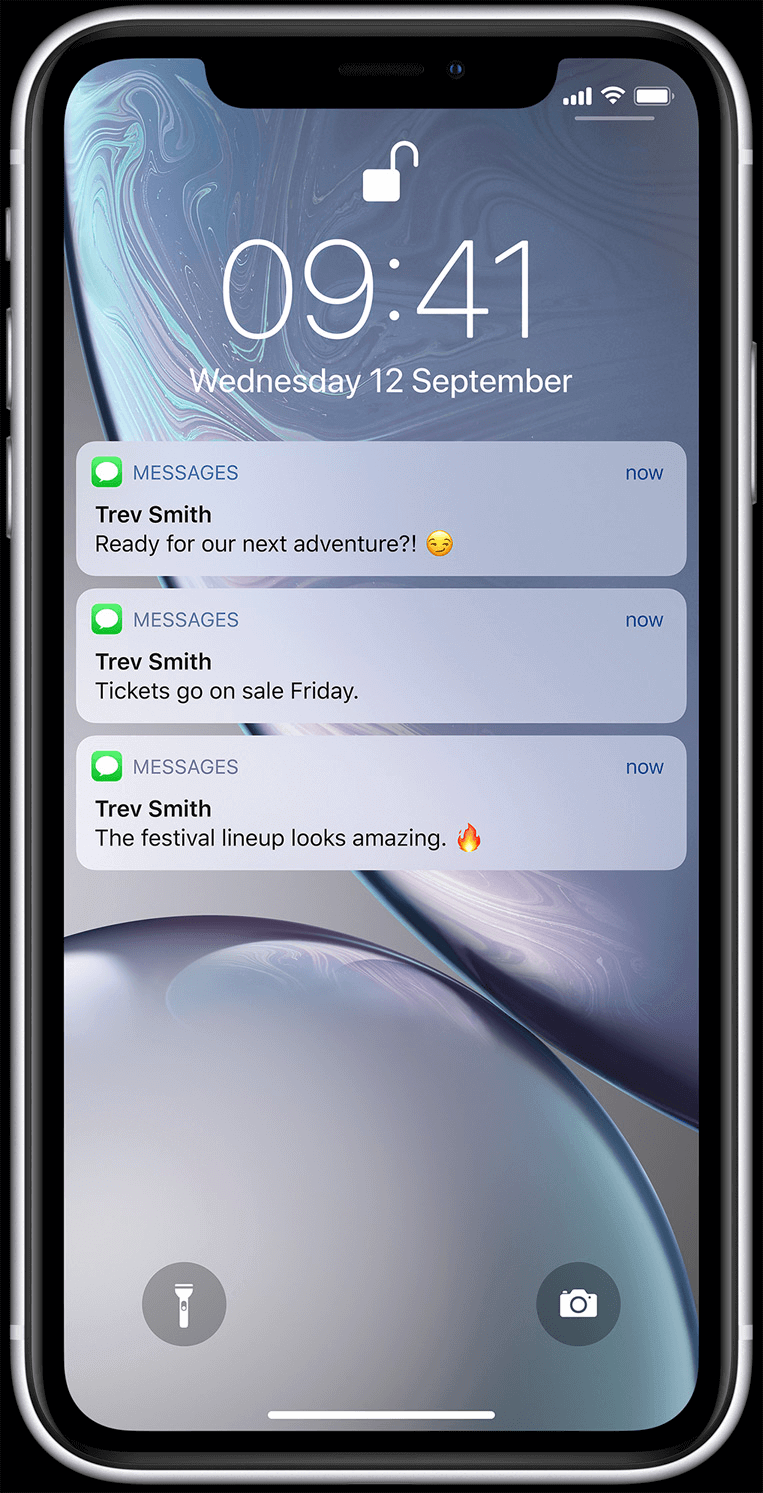 What are the benefits of iPhone XR?
Firstly, although we don't recommend it, you can drop your phone in a puddle, and the water and splash resistant phone won't die a sudden death. The iPhone XR also stops people from getting access to your phone with Face ID. Face ID scans your facial ridges, wrinkles, pimples, and all, to ensure only you can wake up the phone.
More Apple iPhone XR FAQs
What is the UK iPhone XR price?
iPhone XR costs from £629, SIM-free.
What type of iPhone XR deal should I choose, SIM free or a monthly deal?

If you want to spread the cost of your new iPhone XR out over 24 months, a pay monthly plan is perfect. We've got plans on the Uk's top networks: O2, EE, Three and Vodafone. If you like your current plan, buy the Samsung S20 FE SIM free and slot your old SIM inside.
How does the iPhone XR compare to the iPhone 11 and 12?
Both the iPhone XR and iPhone 11 have a stunning 6.1-inch display and pack an impressive 12MP dual camera that makes getting the perfect shot a breeze. It's worth noting that if you're a selfie lover, the iPhone 11 has a 12MP front camera while the iPhone XR has a 7MP front camera. If you're looking for a bigger battery, the iPhone 11 packs a 3110 mAh battery which is built to last longer than the iPhone XR's 2942 mAh battery.
Does the iPhone XR come with 5G?
The iPhone XR is not 5G compatible. If you're on the market for an iPhone that supports 5G, the iPhone 12, 12 mini, 12 Pro or 12 Pro Max are the mobiles to go for.
What is Bokeh on iPhone?
Bokeh mode is a feature than uses advanced technology to focus on the subject of your shots. The camera zooms in and creates a portrait of what you're wanting to capture.
How much is the iPhone XR 128GB?
iPhone XR 128GB version costs £679.
Can I buy iPhone XR on finance in the UK?
Yes, you can pay a small cost upfront, followed by monthly payments to pay off the remainder.