iPhone 12 Pro: Features, Specs, Deals & FAQs.
This is one for the pros. Apple released the iPhone 12 Pro and it's a huge leap forward in mobile technology. Equipped with incredible 5G technology, Apple's fastest ever iPhone chip, a huge display and so much more – the iPhone 12 Pro really is a game changer.
Discover all the best iPhone 12 Pro features, find all the top iPhone 12 Pro deals, and get all the exciting updates about the upcoming release date. We've also answered some of the most common questions about the iPhone 12 – giving our customers all the information they could need, all in one place.
5G
It's finally here – Apple meets 5G with the iPhone 12 Pro, which delivers superfast speeds up to 5x faster than 4G LTE. With more 5G bands than any other smartphone at its launch, iPhone 12 Pro offers the broadest 5G coverage worldwide.
Say hello to super-fast downloads, no matter how big the files are, and enjoy incredible high-quality streaming of your favourite films and shows – without eye-rolling lagging.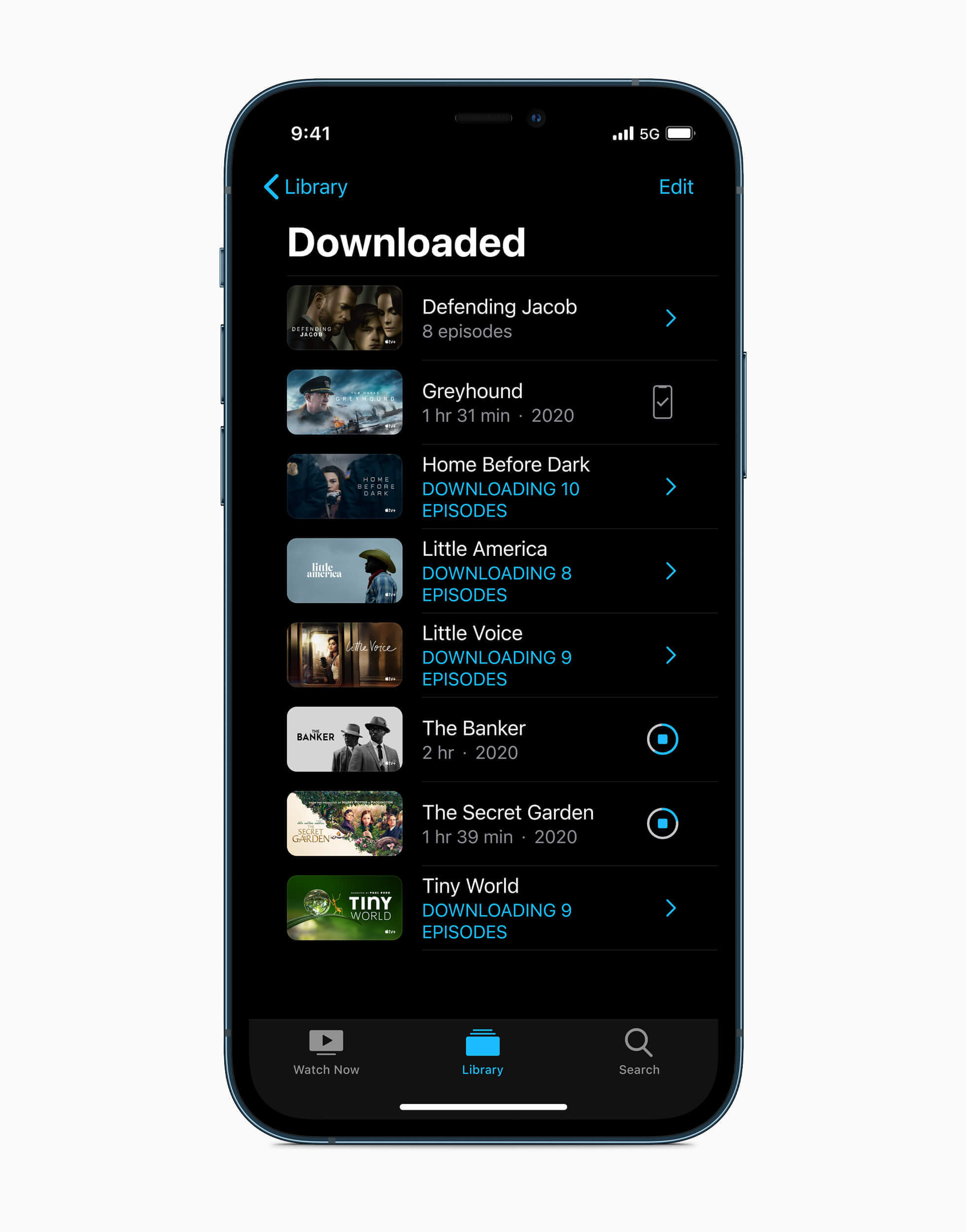 With the iPhone 12 Pro you get more responsive gaming – making you game-ready, always, with a safer and secure 5G connection. With the Smart Data mode, your phone will switch to 4G when you don't need 5G, to make sure you're getting the most out of your battery life.
Display
The iPhone 12 Pro sports a 6.1-inch stunning Super Retina XD display – taking users to the very centre of their favourite shows and movies.
The systemwide colour management, for industry-leading colour accuracy, makes everything you watch come to life.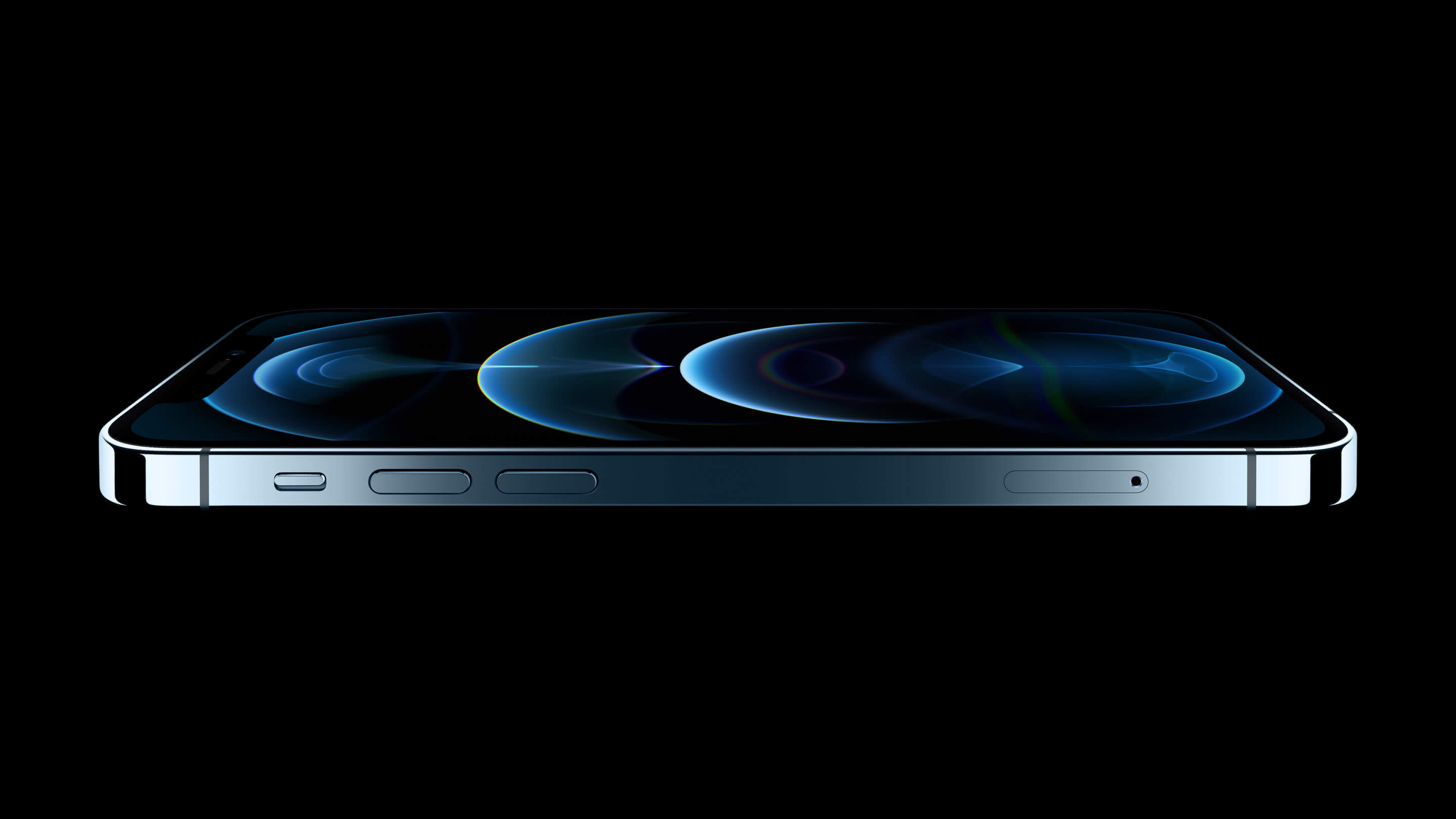 Enjoy incredibly high resolution with almost 3.5 million pixels – giving you the ultimate viewing experience. The OLED display on the iPhone 12 Pro brings HDR video content to life, reaching a whopping 1200 nits peak brightness!
Camera
Unleash your inner photographer with the incredible iPhone 12 Pro and its advanced 12MP camera system.
Featuring a wide lens and an ultra-wide lens, Pro users can see the world from an array of perspectives and with Night mode across all cameras, you can capture great shots day or night.
LiDAR makes Night mode portraits possible – perfect for those evenings in low lit restaurants and bars. The wide lens lets in a huge 27% more light, giving greater detail and a sharper focus.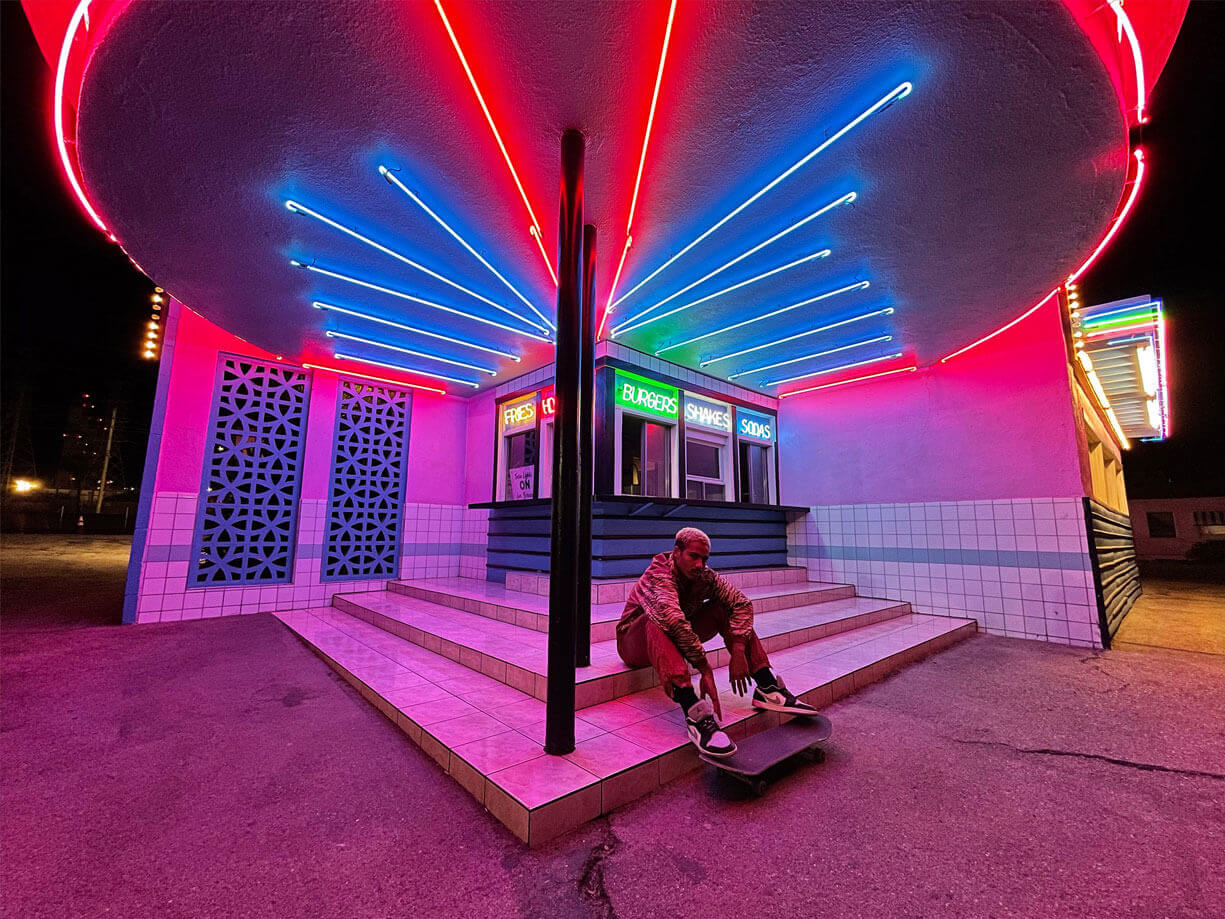 The iPhone 12 Pro packs smart HDR 3, which automatically refines highlights, shadows, and contours – making every detail even more vivid.
The iPhone 12 Pro is perfect for those of you who love video making. Jumping from 8-to 10-bit HDR recording, capturing 700 million colours for a more lifelike video. You can also record in Dolby Vision – the format used by film studios – you'll have Oscar worthy videos in no time!
Design
The iPhone 12 Pro design is close to flawless. It packs slimmer bezels and a new sophisticated flat-edge design with surgical-grade stainless steel.
And the Pro not only looks good but feels good in the palm of your hand. The precision-milled matte glass back makes this phone look premium and elegant. It also sports Ceramic Shield, which is reinforced glass, giving it an 4x increase in drop performance.
With four sleek finishes, iPhone 12 Pro users will be turning heads in the street. Choose from Pacific Blue, Gold, Silver, or Graphite – all of which look oh-so-elegant. With an IP68 water-resistance grade, the 12 Pro is the perfect phone to fight against any spillages or splashes.
Battery and performance
iPhone 12 Pro packs the incredible MagSafe feature which enhances the wireless charging experience for its users.
With a selection of magnets around the wireless charging coil, MagSafe chargers perfectly snap on to give up to 15W of power. The coil is optimised for alignment and efficiency – meaning iPhone 12 Pro users get a phone that's turbo chargeable.
You can also buy the MagSafe Duo charger, for use with the iPhone 12 Pro and your Apple Watch – it's the best of both worlds!
iPhone 12 Pro packs the fastest chip ever in a smartphone – giving you unmatched performance. The A14 Bionic chips is the first ever chip to be built on a 5-nanometre process – making it faster and more efficient than ever before.
With a 16-core Neural Engine – the iPhone 12 Pro users get an 80 percent increase in performance.
Your iPhone 12 Pro FAQs
What colours can I buy iPhone 12 Pro in?
iPhone 12 Pro is available in four stunning finishes, Pacific Blue, Gold, Silver, and Graphite. Each colour boasts elegance and class, so whichever you choose, you're getting something great.
What's the difference between iPhone 12 Pro and iPhone 11 Pro?
iPhone 12 Pro comes with 5G technology, a larger screen at 6.1-inches compared with 5.8-inches on the iPhone 11 Pro, and a faster chip – the A14 Bionic. iPhone 12 Pro also features an upgraded camera system.
Is iPhone 12 Pro the best iPhone?
That depends on what features are important to you. iPhone 12 Pro has a better camera and more storage space than iPhone 12, and is bigger than iPhone 12 mini. But it's not quite as a big as iPhone 12 Pro Max.
Is iPhone 12 Pro 5G?
iPhone 12 Pro comes equipped with superfast 5G technology, giving users access to incredible speeds in 5G locations. With more 5G bands than any other smartphone, the iPhone 12 Pro gives you faster downloads, high-quality streaming, and more response in your gaming.
How can I buy the iPhone 12 Pro?
You can get the iPhone 12 Pro on a new contract or upgrade your existing contract with Three, Vodafone, O2 or EE. You can also buy it SIM free if that's what you're looking for as well as through a finance option.
Is iPhone 12 Pro waterproof?
iPhone 12 Pro boasts an IP68 rating for water resistance, meaning you can submerge the device in up to 6 metres of water for up to 30 minutes.
Is iPhone 12 Pro dual SIM?
iPhone 12 Pro is dual SIM, supporting both nano and eSim. Not all network providers support eSIM, however.
Is iPhone 12 Pro worth it?
iPhone 12 Pro is a huge leap forward for Apple and comes with some of the best features ever seen on a mobile phone. There's advanced 5G technology, the fastest ever chip in a smartphone and incredible photography capabilities, to name just a few.